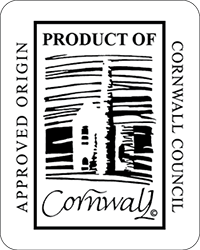 Fresh Cornish Fish are awarded "Product of Cornwall" status by trading standards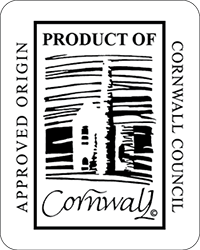 Fresh Cornish Fish have been awarded the "Product of Cornwall" status by Trading standards. This award only goes to Cornish businesses who have been inspected and can prove that their products are genuinely "Cornish". Meaning that our fish has been caught by Cornish fishing vessels , landed and filleted in Cornwall.
In an time when the internet is full of "rouge" websites and "scams" you can shop with us in confidence because this scheme provides assurances to consumers and businesses that products displaying the logo are of Cornish origin. A qualified and experienced Trading Standards officer tests and checks all products in the scheme. Fresh Cornish Fish has been awarded this status so you can buy from us with confidence knowing that we have been thoroughly checked and approved by trading standards.
Browse our website and create your own box of fresh Cornish fish or you can just order a selection box to the value that you want to spend and let me pick the fish for you. Or why not order the fish box club ? The best value by far !! – Once a month, I go to the fish market and create a bespoke fish box based on the landing from that days sustainable catch, fillet where necessary and either deliver it personally or courier it to your door over night .
All of these options are available from our website
http://www.freshcornishfish.co.uk
https://www.fresh-cornish-fish.co.uk/blog/2018/04/03/its-fish-box-club-time/