Welcome to Fresh Cornish Fish
Happy new year to all of our customers and we wish you a happy and healthy 2022!
CURRENT FISHING CONDITIONS:-
The weather is fine and all the boats are fishing. We are seeing good landings of everything. All boxes are being dispatched in 2-3 days.
Welcome to FRESH CORNISH FISH !!! Thank you for choosing us. We are a Newlyn based, Cornish family company who are devoted to getting our fisherman's catch straight off Newlyn fish market and to your door anywhere in the U.K.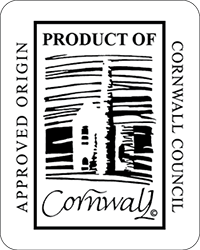 Here you can buy a selection of Fresh Cornish Fish that was landed today on Newlyn market by Cornish fisherman. As featured on the BBC's "This fishing life" and James Martins "Islands to higlands"
Our Fresh Cornish Fish is bought daily – we will then prepare that fish to your requirements. You can either buy one of our selection boxes, create your own box or order our Fish Box Club box.
The Fish Box Club was born out of a demand to get fresh fish straight from the fishing boats into homes as quickly as possible.
Each week, we go onto the fish market at Newlyn and create a selection box from that morning's catch then deliver to your house!
There is no commitment to order every week or month. You can buy as and when you need it!
We also offer larger selection boxes or custom boxes which can be delivered whenever you need them.
We are also happy to provide free shipping on any order worth over £100 .
If you live in west Cornwall with a TR post code there is no minimum order. We will deliver free of charge, whatever you want, straight to your door. You don't have to be in. Our fish is packaged in insulated boxes with ice and can be left somewhere safe.
Locals with a TR postcode, please select "locals" from the main menu before ordering and I will deliver it to you myself from Tuesday to Friday.
National orders, all over the UK will be couriered to you over night and arrive the next day in fully insulated boxes with frozen gel packs, we will deliver anywhere in the U.K. for £6.99.
So have a good look around our website, select either our fish box club, one of our selection boxes or make your own box up (minimum order National is £35 – TR post codes have no minimum order) and we really appreciate you supporting the Cornish fishing industry.
Craig
Fresh Cornish Fish
As featured on ITV'S "This Morning" with James Martin, In BBC 2's "This Fishing Life" on Tuesday's at 8pm: https://www.bbc.co.uk/programmes/m000d24r.
Also featured on BBC's The one show and James Martins "Islands to Highlands" cookery program and book