Welcome to Fresh Cornish Fish
WE ARE CURRENTLY EXPERIENCING HUGE DEMAND FOR OUR PRODUCTS. WE ARE WORKING AS HARD AS WE CAN TO GET YOUR ORDERS OUT BUT PLEASE BE AWARE THAT IT MAY TAKE US A FEW DAYS. PLEASE BEAR WITH US AT THIS DIFFICULT TIME. We have dispatched all orders up to number 3646 and are currently dispatching around 130 per day.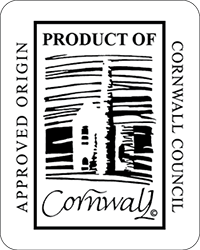 Here you can buy a selection of Fresh Cornish Fish that was landed today on Newlyn market by Cornish fisherman. As featured on the BBC's "This fishing life" BBC2 Tuesdays 8pm
Our Fresh Cornish Fish is bought daily – we will then prepare that fish to your requirements. You can either buy one of our selection boxes, create your own box or order our Fish Box Club box. You can now even order fish before its been caught from the Ajax PZ36 as seen on ITV's Trawler tails.
The Fish Box Club was born out of a demand to get fresh fish straight from the fishing boats into homes as quickly as possible.
Once a month, we go onto the fish market at Newlyn and create a selection box from that morning's catch then deliver to your house!
There is no commitment to order every month. You can buy one month at a time, as and when you need it!
We also offer larger selection boxes or custom boxes which can be delivered whenever you need them.
We are also happy to provide free shipping on any order worth over £100 – please see our blog post for further details.
As featured in BBC 2's "This Fishing Life" on Tuesday's at 8pm: https://www.bbc.co.uk/programmes/m000d24r.
Also featured on BBC's The one show and James Martins "Islands to Highlands" cookery program and book