Welcome to Fresh Cornish Fish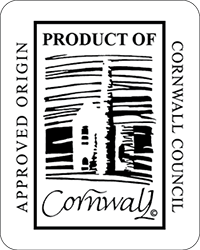 Here you can buy a selection of Fresh Cornish Fish that was landed today on Newlyn market by Cornish fisherman. As featured on the BBC's
"This fishing life"
and
James Martins "Islands to higlands"
Our Fresh Cornish Fish is bought daily – we will then prepare that fish to your requirements. You can either buy one of our selection boxes, create your own box or order our Fish Box Club box.
The Fish Box Club was born out of a demand to get fresh fish straight from the fishing boats into homes as quickly as possible.
Each week, we go onto the fish market at Newlyn and create a selection box from that morning's catch then deliver to your house!
There is no commitment to order every week or month. You can buy as and when you need it!
We also offer larger selection boxes or custom boxes which can be delivered whenever you need them.
We are also happy to provide free shipping on any order worth over £100 – please see our blog post for further details.
If you live in west Cornwall with a TR post code there is no minimum order. We will deliver whatever you want straight to your door. You don't have to be in. Our fish is packaged in insulated boxes with ice and can be left somewhere safe.
As featured on ITV'S "This Morning" with James Martin, In BBC 2's "This Fishing Life" on Tuesday's at 8pm: https://www.bbc.co.uk/programmes/m000d24r.
Also featured on BBC's The one show and James Martins "Islands to Highlands" cookery program and book