The Fish Box Club Local – August 2021 (West Cornwall only)
Product information
This is the best value box of all. Delivered from  Tuesday's to  Friday's, this box typically contains around 4 kgs of fresh fish from Newlyn market, filleted and prepared where necessary. This is the Fish Box Club delivery for people living in West Cornwall only. Simply order yours here and I will personally deliver a box of beautiful fresh Cornish fish to your door . If you live up country, simply order the fish box club national.
The image shown is to give you an idea of what to expect and was the Fish Box Club box for June 2016. Each month is different but with similar quantities.
Order when you need it. – no commitment to buy regularly. The box shown in the picture is a typical selection but your box will be made up of the best of that day's catch so contents may vary.
DONT FORGET YOU CAN ADD OTHER FISH TO YOUR ORDER – SIMPLY GO BACK AND ADD IT TO YOUR CART !
A typical month includes:
4 large Haddock fillets
2 large Pollack fillets
1 large Ling fillet
2 Megrim Sole
2 large Lemon Sole fillets
1 large Hake fillet
4 Red Mullet fillets
If you would like our fish box club box delivered to your home anywhere in the country then please select the "Fish Box Club – Nationwide".
[Plus P&P]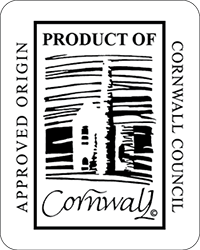 £36.99