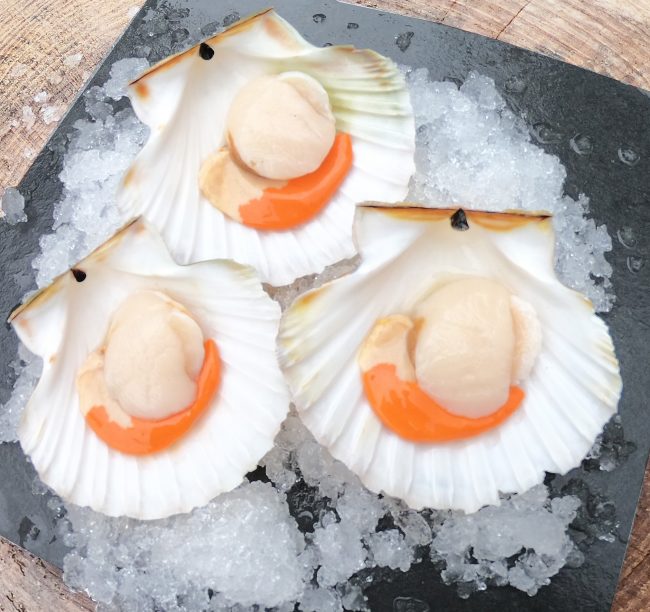 We're now selling diver caught scallops !
Tom and his crew from the "Forager" have joined us at Fresh Cornish Fish to provide diver caught scallops from Falmouth Bay Cornwall.
Order now and they will head out into Falmouth bay and hand dive these scallops for you, we will clean them and present them either in half shells or completely cut.
Diving for scallops is the most sustainable method of fishing there is and you will be supporting the Cornish fishing industry.