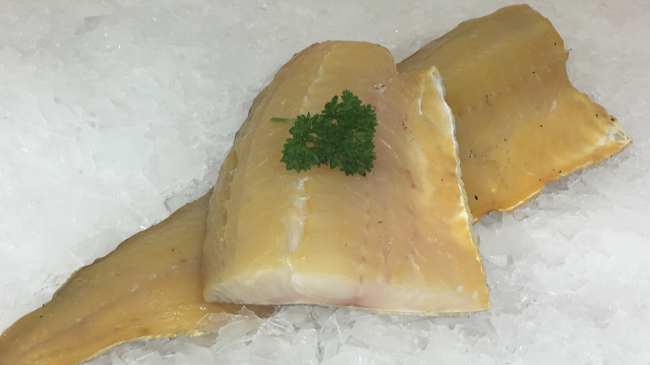 Our own naturally smoked Haddock
Try our own naturally smoked Haddock fillet.
Fresh out of the smoker this morning !! We naturally smoke all of our own fish the old fashioned way. No colours added ! We simply brine our fresh Haddock fillets then rack them to dry before slowly smoking them over oak all night. The result is a beautifully tasty , naturally yellow haddock. perfect for breakfast, with a poached egg or flaked into rice or pasta !
Order your now and we will smoke it for you, package it up in an insulated box with ice packs and express courier it to your door.
You can see our full range of products at http://www.fresh-cornish-fish.co.uk