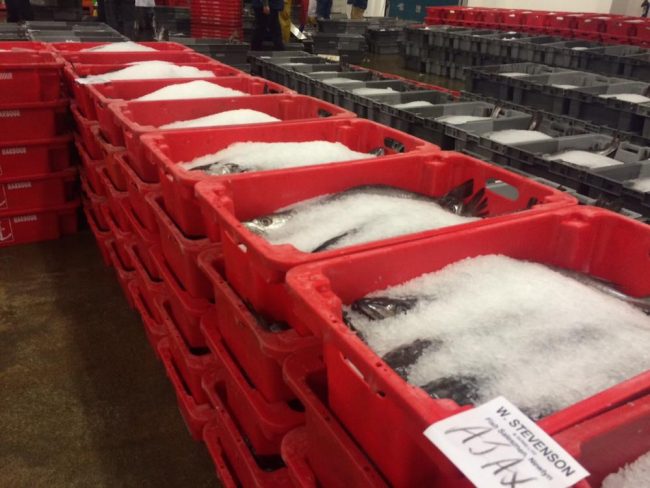 October means more lovely fish on the market
As the days get shorter and the temperature drops, we start to see lots of lovely round fish beginning to show on the market.
This morning there was around 4 tonnes of lovely pollack from the Ocean pride. Haddocks are also making a come back and as ever – Hake is in abundance. Flat fish are at their very best right now. They've fattened up for the winter and now's the time to try them. How about a Megrim sole? The Spanish love 'em! Similar to a Lemon sole but much cheaper.
As always – all of these fish are available from our website http://www.fresh-cornish-fish.co.uk.