The Fish Box Club – 8th April 2020 (Delivered Nationwide 9th April 2020)
Product information
On 1st April I will go to the market and select the best quality sustainable fish from small inshore boats where possible, fillet or prepare them where necessary and box them up in an insulated box , triple wrapped with ice packs. We then courier it to your door anywhere on mainland U.K overnight to arrive with you before 12:00 the next morning.
ORDER ANYTIME BEFORE 6AM ON 8th April 2020
The best value box of all. Delivered on a selected day once a month, this box typically contains around 4 kgs of fresh fish from Newlyn market, filleted and prepared where necessary. The next special Fish Club Box will selected from the catch of the day  and delivered to your home the next day. If you can't wait 'til then? Create your own box from the store page!
Order each month as required.  There's no commitment to buy regularly. The box shown in the picture is a typical selection but your box will be made up of the best of that day's catch so contents may vary.
A typical month includes:
4 large Haddock fillets
2 large Pollack fillets
1 large Ling fillet
2 Megrim Sole
2 large Lemon Sole fillets
1 large Hake fillet
4 Red Mullet fillets
The selection box will be different every month and we will publish its contents on our Facebook page on the day of delivery.
The image shown was the Fish Box Club May 2016 box. Each month is different but contains similar quantities.
[Plus P&P]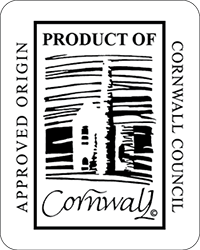 94 in stock